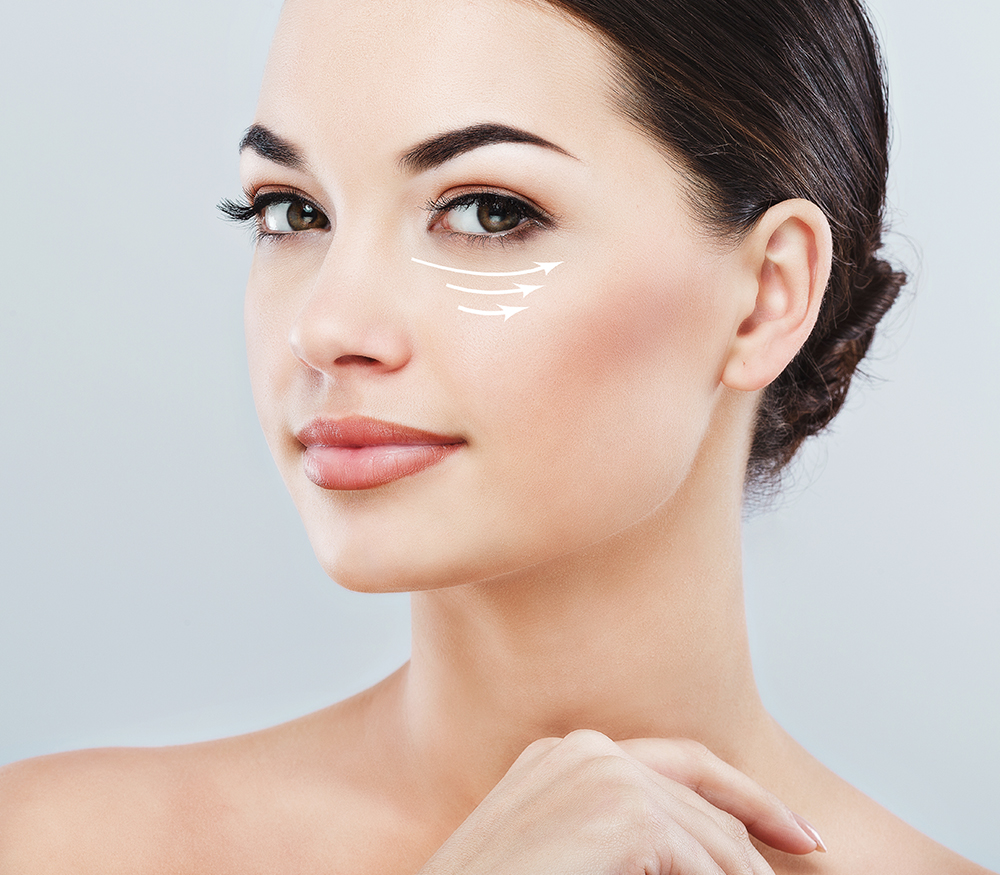 Tear Trough Filler
Tear troughs are physical hollows beneath the eyes that create shadows on the face. These shadows contribute towards a tired-looking appearance, along with dark circles and eye bags.
For certain individuals, dark circles, hollow and sunken tear troughs are hereditary. While other individuals tear trough start to become more prominently hollow, often forming dark circles and creases with age or certain lifestyle factors. As we age, tear troughs become more prominent because facial tissues lose volume and collagen as you get older, and this can be restored and treated with tear trough dermal fillers.
Thank you! Your submission has been received!
Oops! Something went wrong while submitting the form.
Benefits
Reduces dark circles and removes hollowness to the undereye area.

Adds volumes and vitality to the eye area.

A fast, non-invasive procedure.

Amplifies collagen production and creates better skin quality.
What is tear trough treatment?
Tear trough treatment, sometimes referred to as undereye filler, instantly revives and rejuvenates your under eyes, reducing dark circles and lines. This is done through non-surgical and non-invasive injections, with dermal fillers carefully used for the under eyes.
Dermal fillers are the most effective for long lasting and instant results that minimise hollows, dark circles and lines under the eyes, and as a result will reduce the appearance of tiredness, exhaustion and old age. With the tear trough treatment, the under eye can appear to be brighter, firmer and plumped, helping you look and feel more wide awake and youthful.
How Does It Work?
The first dermal filler of its kind that has been developed specifically for the tear trough area to address fine lines, dark circles, and deep hollows under the eyes using a technique that would allow you to return to work following your treatment.
This dermal filler is infused with amino acids, antioxidants, minerals, and vitamins, so after the treatment it continues to rejuvenate the skin over time for maximum long-term results.
The amino acids, vitamins, and mineral are necessary for restructuring and cell generation, and the antioxidants are used for cell protection while the hyaluronic acid replaces lost volume and improves skin hydration, while adding volume and correcting hollowness.