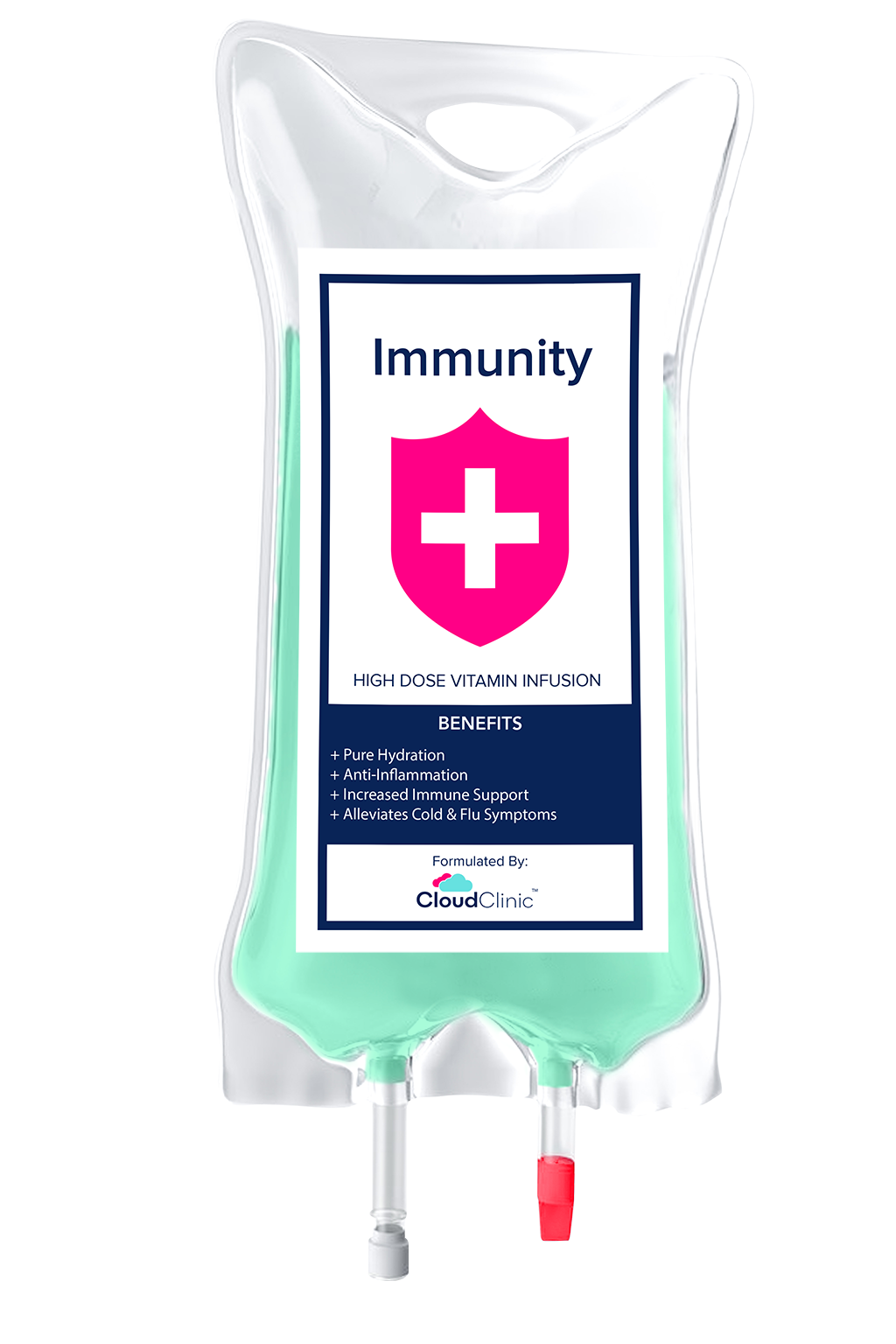 This IV helps prevent the flu and common cold
Immunity IV
$225.00
Fortify your immune system and fight common viruses with this high dose Vitamin C concoction. The Immunity Drip is perfect if you're on the go, always traveling or already sick. With high dose Vitamin C, B vitamins, Zinc, Vitamin D, and a combination of nutrients, this concoction aids in anti-inflammation and helps fortify your immune system to help beat that cold or flu bug.

Thank you! Your submission has been received!
Oops! Something went wrong while submitting the form.
Benefits
Helps reduce inflamation

Elminates free radicals

Protects against infection
How Does It Work?
Vitamin C helps assists the immune system by helping in the production of nearly all immune system cells and functions when pathogens are detected. The antioxidant properties in vitamin C also reduce inflammation and irritation in the tissues caused by free radicals.

Zinc helps with gene expression, enzyme functions, and to prevent infection. It is used in cell growth, cell division, and wound healing. Research shows that zinc can inhibit the process that causes mucus and bacteria that can build up in nasal passages. It is also found that zinc helps prevent colds from occurring.

B12 and B complex help create energy by acting as cofactors in the metabolism of food to help alleviate fatigue. Magnesium helps with DNA & RNA and helps increase cellular absorption.