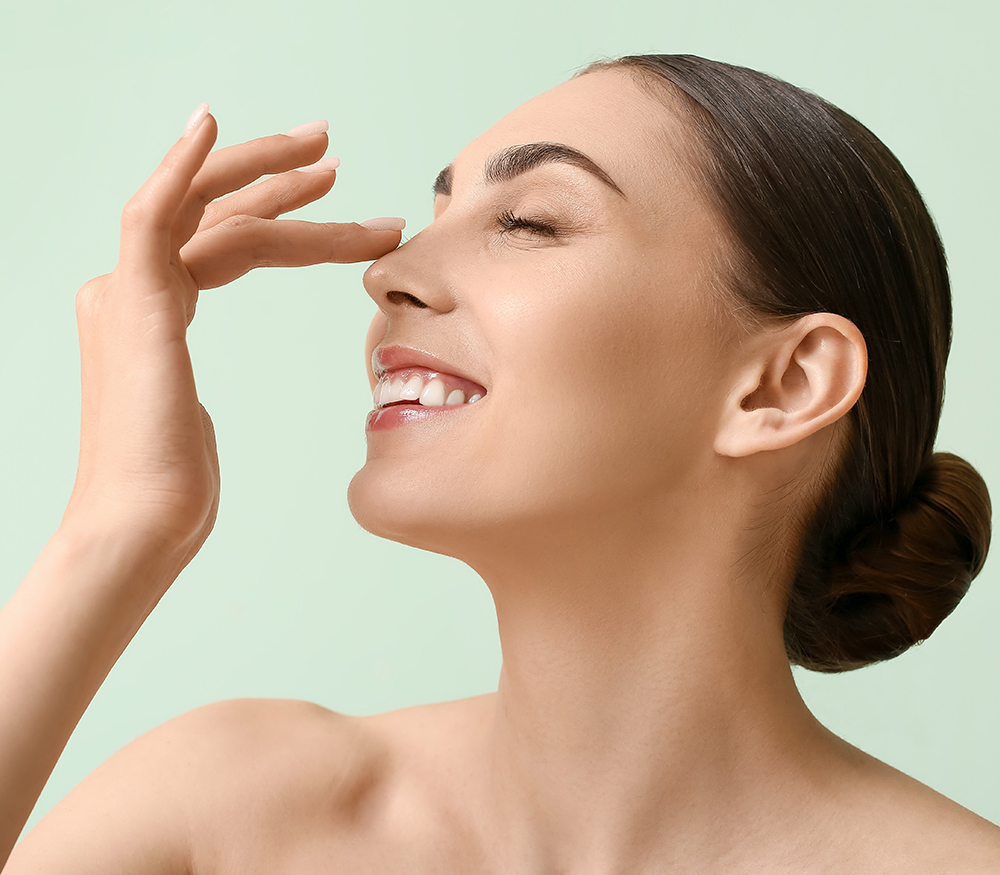 Liquid Rhinoplasty
When it comes to shaping the face, the nose is an integral component and there may be times when it isn't symmetrical. Nose bumps and bone irregularities cause a misshapen appearance, and some people may want to seek cosmetic treatment to correct these conditions. This is why nose reshaping filler is one of the most popular non surgical procedures to effectively reshape the nose without altering the natural balance of your face.
A non-surgical nose job, also known as liquid rhinoplasty, is a perfect and non-invasive solution for naturally changing the shape of the tip of your nose.
Thank you! Your submission has been received!
Oops! Something went wrong while submitting the form.
Benefits
Smooth out bumps.

Contour your nose profile.

Accentuate the tip of your nose.

Add volume.

Lift the nasal tip.
What is liquid rhinoplasty?
Liquid rhinoplasty is a treatment that uses dermal fillers to change the shape of your nose. This procedure is a less invasive, non-surgical alternative to the traditional "nose job" or surgical rhinoplasty. It is an ideal and inexpensive choice for those who want to improve the shape of their nose, rather than the size, with no downtime, no general anaesthesia, and no prolonged healing involved.
How Does It Work?
Dermal fillers work by boosting the skin's supply of hyaluronic acid. They revitalize and add volume to the skin, instantly diminishing the appearance of lines and wrinkles, giving a natural softer look.  These soft injectable gel consist of stabilized, non-animal hyaluronic acid that is injected into your face with specialized needles (a process that takes less than 30 minutes). Dermal fillers can be used on all areas of your body for smoothing out wrinkles or scars.

Effects last between 6-12 months